Garden City Realty's Hurricane Policy
Garden City Realty does not have a separate policy for hurricanes, including mandatory evacuations. Guests who purchased travel insurance file a claim with the travel insurance company for reimbursement and guests who did not purchase travel insurance are subject to the standard cancellation policy.
GARDEN CITY REALTY'S COVID-19 POLICY
Garden City Realty does not oversee travel insurance claims; however, we understand that fear of travel is not covered. Please contact Red Sky at TripPreserver.com for more information.
If you choose to cancel your reservation and your claim is not covered by travel insurance, our standard cancellation policy applies.
---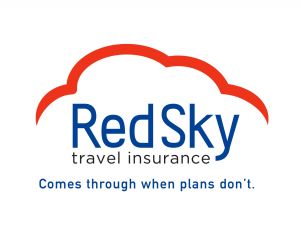 We understand that vacation travel is an investment and we want you to be able to relax in all stages of your vacation, even if the unexpected happens. Garden City Realty offers guests Red Sky Travel Insurance. Red Sky's Sun Trip Preserver protects you before your departure, during your trip, and on your way home from a wide range of unforeseen events that could cancel or interrupt your travel plans. Coverage includes trip cancellation, trip interruption, travel delay, baggage delay, lost or stolen personal items, emergency accident and sickness medical expense and emergency evacuation, and 24-hour assistance services.

---
Because Anything Can Go Wrong
---
Hurricane, illness, and plenty more can spoil a vacation. Sun Trip Preserver vacation rental insurance provides the most complete protection for guests, reimbursing you for the nonrefundable deposits and other costs you've incurred.
When the unexpected happens, we want you to recover your investment along with the ability to plan again.
Hurricane
Flooding
Mandatory Evacuation
Job Loss
Accidental Sickness
Family Emergency
Uninhabitable Accommodations
---
Policy Highlights
---
Sun Trip Preserver offers the broadest limits:
Up to $100,000 reimbursement for rental costs
$200 per day ($750 maximum) for expenses related to trip delay such as hotel accommodations
Up to $25,000 medical expense coverage
$1000 baggage delay coverage
Sun Trip Preserver covers trip cancellation or interruption due to:
A named hurricane or other natural disasters
Uninhabitability of the destination vacation home caused by a natural disaster
Uninhabitability of your primary residence or your traveling companion's primary residence caused by a natural disaster
Sickness, injury, or death of you, a family member, traveling companion, or service animal
Sun Trip Preserver also provides:
Worldwide emergency assistance service
Emergency roadside assistance service
If you have purchased Red Sky Travel Insurance, Sun Trip Preserver Plan, click here to print your official Insurance Policy.
---
*Reservations are non-refundable. If a reservation is canceled an amount of 80% of the reservation payments will be refunded once the property is re-rented for the full amount of the original reservation. If the property is re-rented for a lesser amount the difference will be withheld from your reservation payment as well as the 20% cancellation fee.